My Team
We have a devoted staff of professionals dedicated to providing customer service that promises to exceed your expectations. Whether you need to schedule an appointment, have a question, or require information, you will receive prompt attention from a member of our courteous, responsive and attentive team.
My Colleagues
---
Wealth Management Advisor
ChFC Series 6, 7, 63, 66
P: (855) 645-5651

Caring for and nurturing clients comes naturally for Martin. Having earned a Masters of Physical Therapy from Marquette University, in his first career Martin guided his clients down the path toward healing and health. Today he continues to provide guidance to his clients in exercising choices that help them become strong financially.
Approachable, genuine, and knowledgeable, Martin invests his time in each client to build meaningful and lasting relationships that enable them to attain both financial success and personal well-being.
In visiting with Martin, you will most likely be exposed to his eclectic taste in music which he has playing a good portion of his day. You'll hear him listening to big band, as he is a huge fan of Sinatra, Martin, and Como. He credits his love of dancing for leading him to his passion for big band.
When he's not working or tapping his toes, he enjoys spending time with his family and heading out on weekends to quaint getaways.
---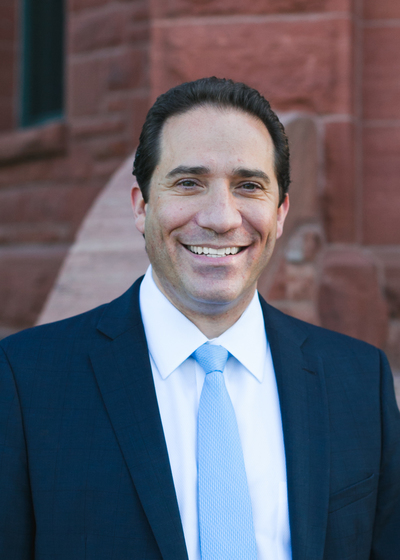 Financial Advisor
P: (855) 645-5651

In addition to being a successful and experienced Financial Advisor since 2006, Andrew Murano is a professional ski instructor. As a result, he knows first-hand that freestyle is for skiing – not for building wealth. He understands that there are no tricks to reaching your financial goals. Instead, he will help you assess your current financial situation, collaborate with you to define your vision for the future, and guide you through the process that will help you build a solid base – so that upon retirement you are better positioned to have accumulated a mountain of wealth.
Originally from Boston, he received his degree in Finance from St. Bonaventure University in New York. While attending St. Bonaventure, Andrew received excellence awards in both Finance and Languages. Today, Andrew resides in Greenwood Village with his wife, Maureen, their young son, David, and their dog, Canyon. In his spare time, he enjoys playing soccer, mountain biking, skiing, snowboarding.
---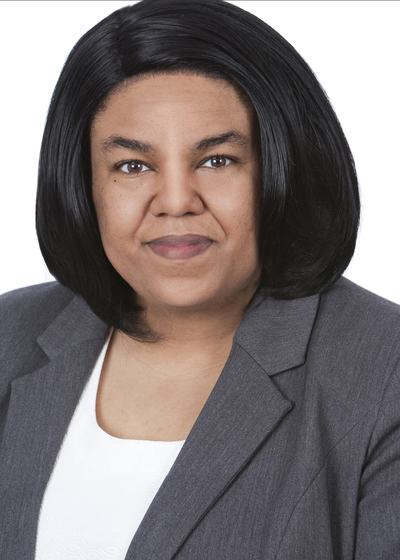 Karen E Morgan
Associate Wealth Management Advisor
(855) 645-5651

Listening. This is Karen's number one priority in her interactions with clients, because she understands that being an active listener is the way to serve them best. "Press 0 to reach the customer service representative" is not an acceptable approach," explains Karen. "The opportunity to share and learn new things from other people is something I get excited about!"
As a result, a conversation with Karen is a satisfying and enjoyable experience for clients. And because as a child her parents always sent her off saying, "Be smart. Be sweet. Be on the ball and be safe," she typically ends her calls with "be safe" instead of "goodbye."
Karen attended the University of Chicago, is passionate about the Windy City and loves exploring every aspect of it in her free time. In addition, she is an avid reader of books as well as bumper stickers. Her favorite bumper sticker to date:
Haikus confuse me. Too often they don't make sense. I want a cookie!
---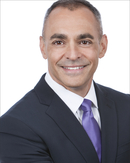 Mike Sophir
Director of Marketing and Business Operations
855-645-5651

Maintaining the flow of communication and ensuring that clients have the most updated information available to them at all times keeps Mike busy – and that's just the just the way he likes it.
He knows how to ask the right questions and listen carefully to help our business run efficiently so we are better able to achieve strategic results.
Passionate about exercise and nutrition, you'll regularly find Mike at the gym or playing lakeside with his Portuguese Water dog, Louie. In addition, he enjoys skiing, hiking and spending time with family and friends.
Mike has created and implemented major marketing and promotion strategies for Fortune 500 companies, the NBA, health care institutions, colleges and universities, as well as national level entertainment promotions.
A 1986 graduate of the University of Nebraska-Lincoln, Mike has a Bachelor of Journalism in Advertising.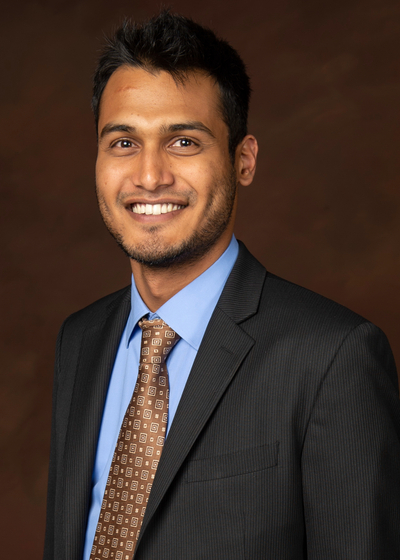 Craig Alfred da Silva, B.A., MSF
Investment Analyst
Office 847-805-4314

Craig is an Associate Wealth Management Advisor and serves as the planning and investment specialist for Moore Financial. Working in the business retirement space, his role is to analyze and evaluate funds to build efficient 401(k) fund lineups. Furthermore, Craig works with 401(k) plans to help educate participants on good financial behavior and informs them of various products and services that can be utilized to achieve their personal, professional and financial goals.